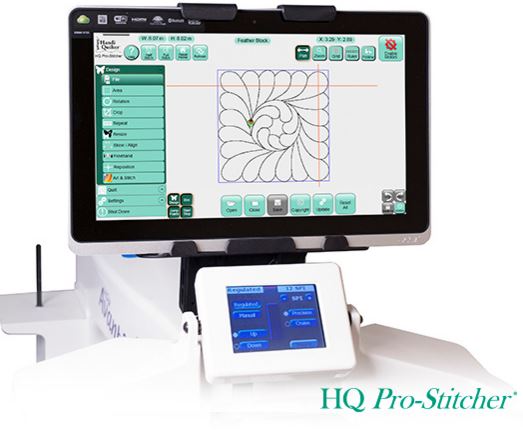 Date: Nov 16, 2017
Time: 9:30 am - 4:30 pm

Location
Whitlocks
Category(ies)
iCal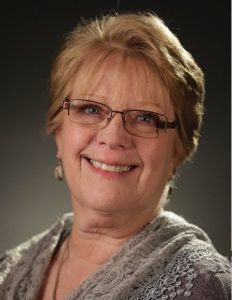 Vicki Kerkvliet comes from a long line of quilters and began her own quilting journey in 2000 when she enrolled in a class. As an elementary school teacher, she set the goal of piecing one quilt top a year in between her teaching responsibilities.
Vicki's dream of owning a longarm machine was realized in 2011 with the purchase of an HQ Avanté® with Pro-Stitcher®. She recently acquired an HQ Sweet Sixteen®. After 27 years in the elementary education profession, she joined the Handi Quilter education team and is thrilled to merge her love of teaching with her love of quilting in a new career path.  She sets beginning quilters at ease and encourages experienced quilters to enjoy their quilting journey while exploring new options.
PRO-STITCHER CLASSES
THURSDAY, NOVEMBER 16
TOTAL COST:  $100 for one or both sessions.
THURSDAY, NOVEMBER 16
TIME:  9:30AM-12:30PM
INTRODUCTION TO PRO-STITCHER
The Introduction to Pro-Stitcher class is an excellent opportunity for new owners of Pro-Stitcher or owners who have recently updated to Pro-Stitcher Premium. If anyone is considering the purchase of a Pro-Stitcher, this class will be for them as well.  Topics covered include:
Review of the functions of Tabs, Ribbons, and Toolbar
Using alignment tools
Skew 1 and Skew 2 features
THURSDAY, NOVEMBER 16
TIME:  1:30PM-4:30PM
INTERMEDIATE PRO-STITCHER
The Intermediate Pro-Stitcher Class will include the following topics:
Edge to Edge layouts and advancing using Drag and Drop
Wrapping and off-setting an Edge to Edge design
Cropping Inside, Outside, New Start/End
Handling thread breaks
Mark and Move features
Snacks and Beverages will be provided both days. There is a 1 hour break for lunch from 12:30-1:30 both days.  Lunch is on your own.
We ask that you register for a class in advance. Payment is due at time of registration. You may make payment with a credit card over the phone or come into the store. Class size is limited and in many classes, we have waiting lists. If you are unable to attend a class, please call to cancel your class registration 5 (five) days prior to the date of the class. See Refund Policy located under the Calendar Section.