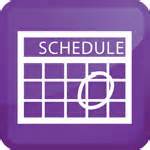 ALL CLASSES AND CLUBS ARE CANCELLED UNTIL FURTHER NOTICE.
Dear Whitlock's Valued Customers
Due to State Mandated Closure of Non Essential Business Whitlock's storefront will be closed however; we will continue to support you in the following ways until we are permitted to open the doors again.
Because we value you and your business, we will continue to be available to take your orders, answer your questions, and concerns via phone (866) 239-2481 and email.
Longarm Sales:  866-335-9579 
Sewing & Vacuum Phone Demonstration & Information:maria@nullwhitlocks.com
Handi Quilter/Pro Stitcher Questions, Classes & Clubs:yvonne@nullwhitlocks.com
Sewing Machine Service:chas@nullwhitlocks.com
Vacuum Service:nick@nullwhitlocks.com
Business Office:office@nullwhitlocks.com
24 hours a day, you can contact us at www.whitlocks.com
The following are two links to the CDC website regarding up-to-date information and preventive care guidelines.
We are open for business and look forward to serving our customers.
Thank you
Lyn and Todd