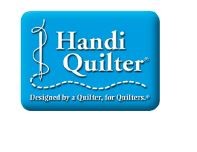 Date: Jul 6, 2018 - Jul 7, 2018
Time: 9:30 am - 4:30 pm

Location
Whitlocks
Category(ies)
iCal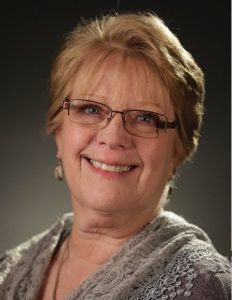 Vicki Kerkvliet comes from a long line of quilters and began her own quilting journey in 2000 when she enrolled in a class. As an elementary school teacher, she set the goal of piecing one quilt top a year in between her teaching responsibilities.
Vicki's dream of owning a longarm machine was realized in 2011 with the purchase of an HQ Avanté® with Pro-Stitcher®. She recently acquired an HQ Sweet Sixteen®. After 27 years in the elementary education profession, she joined the Handi Quilter education team and is thrilled to merge her love of teaching with her love of quilting in a new career path.  She sets beginning quilters at ease and encourages experienced quilters to enjoy their quilting journey while exploring new options.
SAVE $20 BY PURCHASING BUNDLE
both days, 4 sessions $120
JULY 6 ALL DAY: $70
FRIDAY, JULY 6
TIME:  9:30AM-12:30PM
COST: $35 Morning Only
STAND-UP LONGARM MACHINE QUILTING BASICS
Does longarm quilting interest you, and you'd like to learn more about it? Or do you just want a review of longarm basics? This class removes the mystery of longarm quilting by explaining machine and frame elements and features, how to load a quilt, and vital facts about thread, needles and tension. Handi Quilter longarm and frame systems come in various sizes for every budget, are user- friendly because they are designed by a quilter, for quilters – just like you!
TOPICS INCLUDE:
Basic machine and frame elements and features
Bobbins, tension, needles, and thread
How to load a quilt onto a frame
Quilting with Groovy Boards and pantographs
Rulers, Micro Handles, and basic free motion
FRIDAY, JULY 6
TIME:  1:30PM-4:30PM
COST: $35 Afternoon Only
3 BS – BACKGROUNDS, BORDERS AND BLOCKS
Blocks, backgrounds, and borders – these are the basic components of many pieced quilt tops, and there are tricks to quilting them with a cohesive overall look, while creating your own personal style. Learn how to select and adapt designs to complement each area, and how to accomplish the quilting efficiently and easily. Tried and true fillers and "go-to" designs will be featured.
TOPICS INCLUDE:
Creating a step-by-step plan for custom quilting your
Adapt block designs for borders and sashings
How to handle quilting spaces wider than the frame
How to create background fills and when to use them
How to audition, resize, and adapt quilting designs
JULY 7 ALL DAY:  $70
SATURDAY, JULY 7
TIME:  10:00AM-12:30PM  PLEASE NOTE SATURDAY MORNING SESSION WILL START AT 10:00AM
COST:  $35 Morning Only
NEW KIDS ON THE BLOCK
Handi Quilter continually adds new rulers to the line-up and you will welcome them with open arms. Come learn about their features, how to use them and what you can accomplish with this cadre of handy new rulers. Sized to fit your hand and designed to make ruler work easier, you'll be reaching for these rulers again and again!
TOPICS INCLUDE:
Customize your quilt with crosshatching and straight-line quilting from every
Develop an inventory of arc designs you'll
Perfect pebbles are now in
Reshape the clamshell for an updated modern
Learn about how stitch-in-the-ditch quilting can be both fun and easy to do!
SATURDAY, JULY 7
TIME:  1:30PM-4:30PM
COST:  $35 Afternoon Only
INTRODUCTION TO THE HQ PRO-STITCHER
HQ Pro-Stitcher is an intuitive computer-guided quilting system designed especially for use with Handi Quilter longarm quilting machines. User-friendly and simple to operate, the step-by-step process for each function is easy and fun. Whether finishing your own quilts or considering a quilting business, come see the elegant and precise quilting you can accomplish with an HQ Pro-Stitcher. New owners – start here!
TOPICS INCLUDE:
Overview of support resources available on-line
Overview of menu and basic functions and design catalog
Drop a block design using Skew and Resize, XForm and Align
Demonstration of the HQ Pro-Stitcher Simulator
Overview of Art & Stitch
Snacks and Beverages will be provided both days. There is a 1 hour break for lunch from 12:30-1:30 both days.  Lunch is on your own.
We ask that you register for a class in advance. Payment is due at time of registration. You may make payment with a credit card over the phone or come into the store. Class size is limited and in many classes, we have waiting lists. If you are unable to attend a class, please call to cancel your class registration 5 (five) days prior to the date of the class. See Refund Policy located under the Calendar Section.