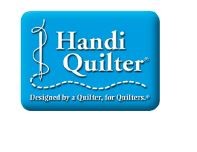 Date: Sep 22, 2017 - Sep 23, 2017
Time: 9:30 am - 4:30 pm

Location
Whitlocks
Category(ies)
iCal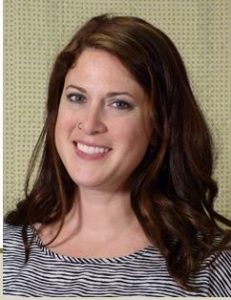 Kellie Burton was born and grew up in the Northern Minnesota town of Brainerd. Raised in and around the sewing industry, Kellie spent many hours in her grandmother's fabric and quilting store, now owned by her mother.
Kellie and many of her family members find quilting and sewing to extend beyond a hobby to an integral part of life. Kellie has been quilting for 18 years and is very excited to teach others the fine art of longarm quilting.
Kellie is very proficient with the HQ Fusion® and the HQ Avanté®. She prides herself on not only her knowledge of Handi Quilter's superior machines and their unparalleled program operation, but also her love of free motion quilting. Her desire is to create one of a kind pieces that her customers can proudly hand down for generations to come.
SAVE $15 BY PURCHASING BUNDLE
BUNDLE PRICE:  both days, 4 sessions $105
SEPTEMBER 22 ALL DAY: $60
FRIDAY, SEPTEMBER 22
TIME:  9:30AM-12:30PM
COST: $30 Morning Only
STEPPING STONES TO QUILTING YOUR FIRST QUILT
This class is for everyone – whether you've never quilted and want to learn, or if you already quilt. This overview covers the step-by-step process, from selecting a quilting design to the first quilting stitches. You will learn how to resize and apply designs, choose batting and backings, baste quilt tops, and all about threads, needles and tension. You will be on your way to finishing your quilts!
TOPICS INCLUDE:
Selecting, resizing auditioning and applying quilt designs
Preparing the quilt top and backing
Batting selection and basting
Threads, needles and tension
Stitch in the ditch and meander quilting
FRIDAY, SEPTEMBER 22
TIME:  1:30PM-4:30PM
COST: $30 Afternoon Only
A STRAIGHT LINE TO MODERN QUILTING
The trend of modern quilts, with large areas of "negative space" has created new interest in straight line quilting and crosshatching. Both are impressive to behold, but neither is difficult to achieve when you know the tools and tricks. Come learn the methods involved and how to create amazing geometric designs by quilting simple lines.
TOPICS INCLUDE:
Straight line ruler work
All about channel locks
Crosshatching and curved crosshatching
How to use lines effectively in borders
Using circles and creating geometric quilting designs
SEPTEMBER 23 ALL DAY:  $60
SATURDAY, SEPTEMBER 23
TIME:  9:30AM-12:30PM
COST:  $30 Morning Only
CUSTOM WAVES, CURVES, AND CIRCLES
The focus of this class on circle templates and curved rulers will present a new world of design options. Learn how to read and use the markings on the templates, and the tricks for making half circles, flattened circles, and perfectly curved lines. Create beautiful quilting designs using swags, clam shells, ovals, arcs, and half circles.
TOPICS INCLUDE:
Mini-circles, half circles, and full circles
Using wave and clamshell rulers and fillers
Measuring and fitting designs within a border
Curved cross hatching
Alternate methods with the HQ Pro-Stitcher and groovy boards
SATURDAY, SEPTEMBER 23
TIME:  1:30PM-4:30PM
COST:  $30 Afternoon Only
START SIMPLE, EXPAND TO AMAZING
Begin with a basic design from a stencil, a ruler or template, an applique, a design in a piece of fabric, or even a shape you draw yourself – then transform and expand that design from basic to spectacular. Add extended and secondary designs, repeats, fills, and special effects. Learn marking techniques and tools for applying designs to quilt tops.
TOPICS INCLUDE:
Using stencils and templates to begin a design
Expanding block designs into sashing and borders
Repeating designs for special effects
Fillers and embellishments to enhance a design
Making your own stencils
Snacks and Beverages will be provided both days. There is a 1 hour break for lunch from 12:30-1:30 both days.  Lunch is on your own.
We ask that you register for a class in advance. Payment is due at time of registration. You may make payment with a credit card over the phone or come into the store. Class size is limited and in many classes, we have waiting lists. If you are unable to attend a class, please call to cancel your class registration 5 (five) days prior to the date of the class. See Refund Policy located under the Calendar Section.