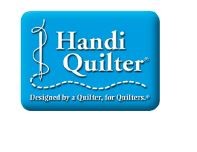 Date: Oct 25, 2019
Time: 1:30 pm - 4:30 pm

Location
Whitlocks
Category(ies)
iCal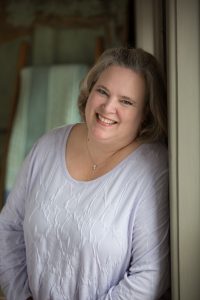 HANDI QUILTER EVENT
October 25 and October 26, 2019
BUNDLE PRICE
$120 BOTH DAYS
Save $20 by purchasing bundle
Amy Domke was a fine arts major in college. When assigned a project using an "unconventional" medium, she made a quilt with the help of her neighbor. Thirty years later, Amy is still quilting. She loves exploring new styles and trying new techniques. After many years of renting time on a longarm at a local shop, she purchased her own machine.  She now quilts professionally on an HQ Infinity with the HQ Pro-Stitcher.
 Amy teaches quilting classes at her local shop, ranging from ruler classes to longarm classes. She also travels to give one-on-one instruction to new machine owners. From her studio, she also accepts quilt commissions and is in the process of releasing patterns for her original designs.  She is a member of the Handi Quilter Inspiration Squad and has been featured in some Handi Quilter ads.
RIDAY, OCTOBER 25

TIME:  1:30PM-4:30PM

Cost: $35 Afternoon only

Ruler Essentials

 

TOPICS INCLUDE:

•        Handle rulers safely

•        Understand and use ruler markings for precision and accuracy

•        Use piecing lines and marking tools to build ruler design confidence

•        Versa tool quilting: stitch-in-the-ditch, cross-hatch, piano keys, clamshells, and arcs

•        Apply binding with the HQ VersaTool®
Snacks and Beverages will be provided both days. There is a 1-hour break for lunch from 12:30-1:30 both days.  Lunch is on your own.
We ask that you register for a class in advance. Payment is due at time of registration. You may make payment with a credit card over the phone or come into the store. Class size is limited and in many classes, we have waiting lists. If you are unable to attend a class, please call to cancel your class registration 5 (five) days prior to the date of the class. See Refund Policy located under the Calendar Section.