How to Use The Artistic Digitizer 1.5 Color Wheel
Using the Color Harmonies Function
Have you had a design and you wanted to change color harmonies. That is, change the colors but still have a pleasing combination.
Let's look at Color Wheel in Artistic Digitizer 1.5.
The color wheel in Artistic 1.5 works the same as a manual color wheel.  You choose a color harmony: monochromatic, analogous, complementary, triad, single split complementary, diad, square, or tetrad.  With a track bar, you can adjust the color brightness of any individual color keeping it in the same harmony choice.
Choose a design and experiment with Harmonies. The example below shows six squares for the design. If you want to test out colors and not a specific design, you could draw six shapes.  Go to Tools Tool Bar>Shapes.  Draw six boxes and place your choice of colors. For the color wheel to be active you need to have a design.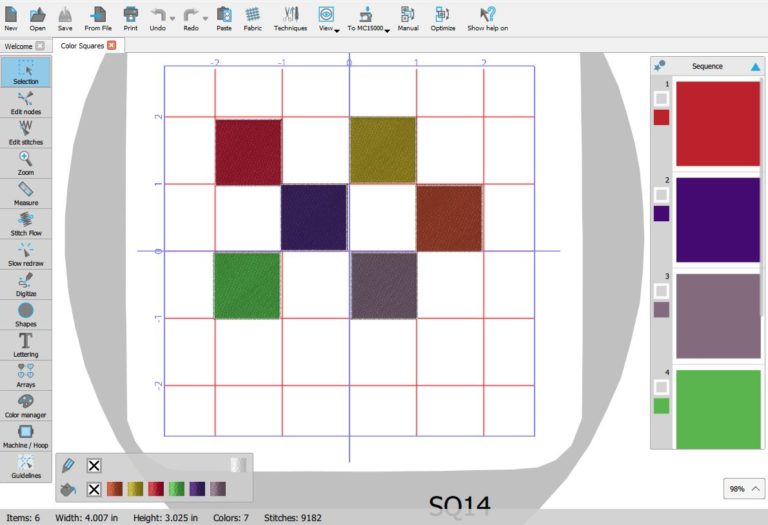 Changing One Color at a Time
Go to the Tools Tool Bar>Color Manager.
The example is using the monochromatic harmony.  You can see, as an example the #6 color. Note where it is located on the wheel. If you move, the #6 on the color wheel the #6 color will change.  However, your colors may no longer be monochromatic. You can change one color at a time for any harmony.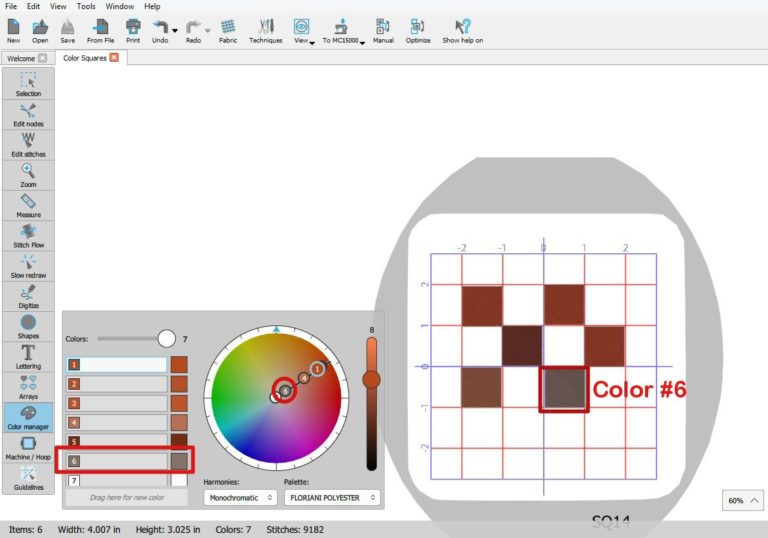 Change the Color Palette and Keep Colors in Your Chosen Harmony.
To change the color palette and maintain, as an example, monochromatic colors, click on the blue triangle and move the line of colors until you find a color palette you want to use. Note the location of the bar on the color wheel and the colors on the example below compared to the image above.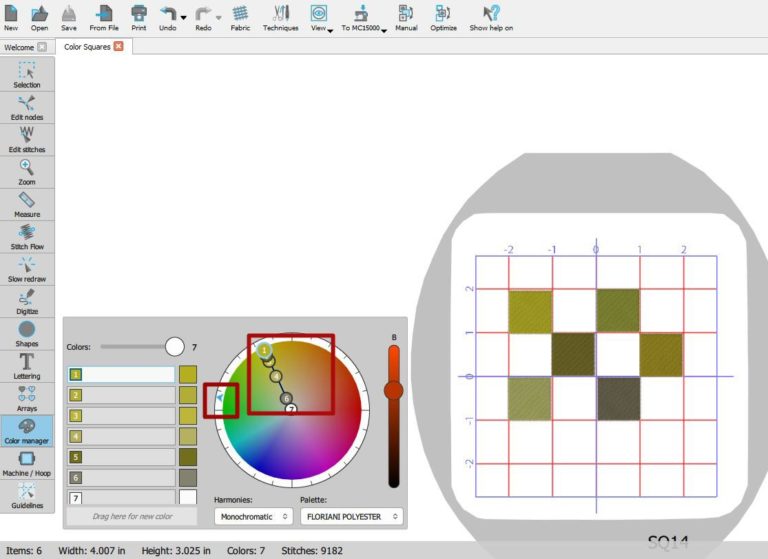 Change the Brightness of the Colors.
The brightness of a color can be changed, one color at a time.  You can click on the color list or the number in the color wheel.  Use the track bar to the right to adjust the brightness.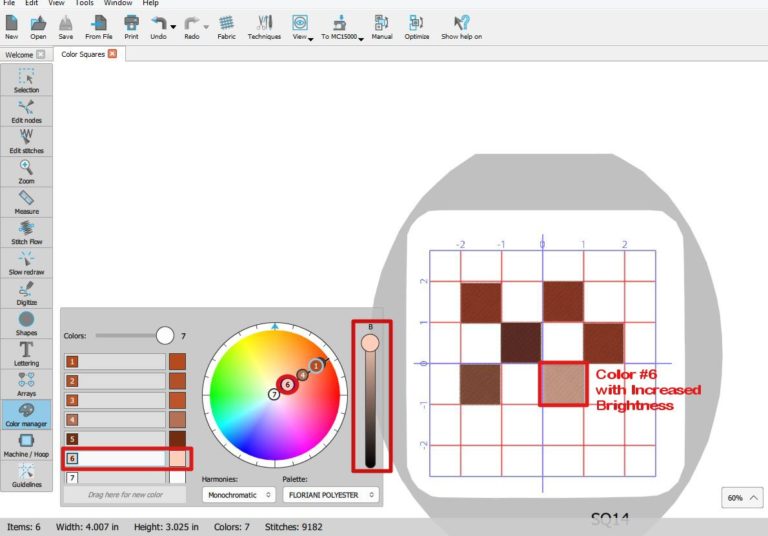 Change the Color Harmonies
Go to the Tools Tool Bar>Color Manager. Choose a color harmony. The example shows Complementary.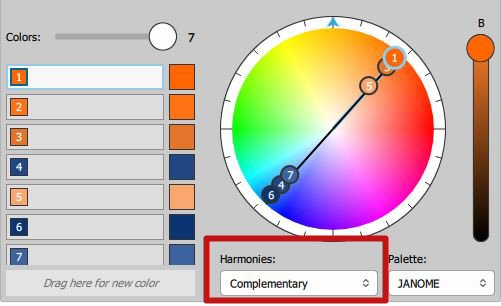 Available Color Harmonies
Click to Print mage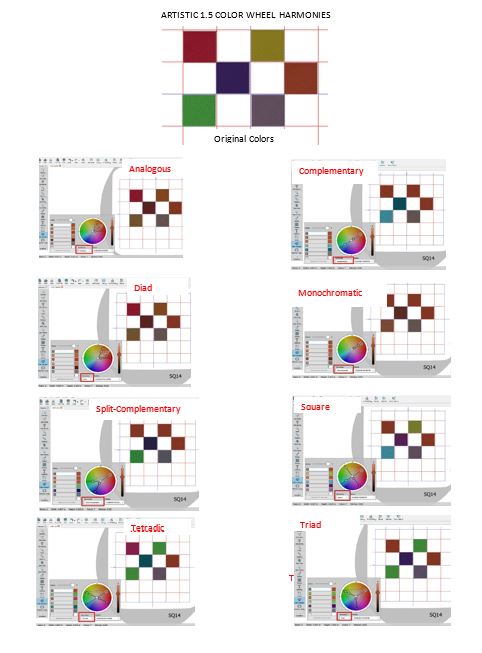 If you want to learn more about color theory there are numerous books available. Look for one specifically targeted for quilters and fiber artists.