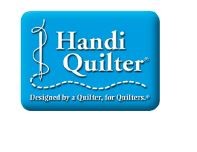 Date: May 4, 2018 - May 5, 2018
Time: 10:00 am - 4:00 pm

Location
Whitlocks
Category(ies)
iCal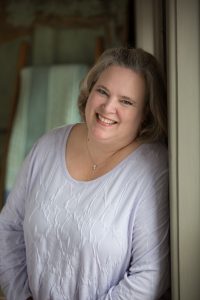 HANDI QUILTER EVENT
MAY 4 AND 5, 2018
Amy Domke was a fine arts major in college. When assigned a project using an "unconventional" medium, she made a quilt with the help of her neighbor. Thirty years later, Amy is still quilting. She loves exploring new styles and trying new techniques. After many years of renting time on a longarm at a local shop, she purchased her own machine.  She now quilts professionally on an HQ Infinity with the HQ Pro-Stitcher.
 Amy teaches quilting classes at her local shop, ranging from ruler classes to longarm classes. She also travels to give one-on-one instruction to new machine owners. From her studio, she also accepts quilt commissions and is in the process of releasing patterns for her original designs.  She is a member of the Handi Quilter Inspiration Squad and has been featured in some Handi Quilter ads.
FRIDAY, MAY 4
TIME:  10:00AM-1:00PM
COST: $35 Morning
STEPPING STONE TO QUILTING YOUR FIRST QUILT
This class is for everyone – whether you've never quilted and want to learn, or if you already quilt. You will learn how to prepare the quilt top, resize and apply designs, select batting and backings,baste, and all about threads, needles and tension. Bring a finished top, if desired, to discuss ideas and approaches to finishing your quilt.
 TOPICS INCLUDE:
How to prepare the quilt top and backing for quilting • Threads, needles and tension
How to select, resize, audition and apply quilt designs • Batting and basting basics
Stitch-in-the-ditch and meander quilting
FRIDAY, MAY 4
TIME:  2:00PM-4:00PM 
COST: $35
FAST, FUN AND FABULOUS FREE MOTION QUILTING
Quilters everywhere LOVE the excitement and fun of free motion quilting – and it's easier than you think! Create
flowing designs by connecting simple design elements with continuous lines, traveling across the quilt or filling in a
specific area. Learn how drawing and muscle memory contribute to beautiful free motion quilting, and how to create
stunning designs.
TOPICS INCLUDE:
How to develop an inventory of free motion designs
Proper scaling and spacing of design elements
Edge to edge free motion quilting
Adjusting your quilting path to create your own new designs
Using Micro Handles for free-motion control
SATURDAY, MAY 5
TIME:  10:00AM-1:00PM
COST:  $35
QUILTING BEYOND THE DESIGN
Begin with a basic design from a stencil, a ruler or template, an applique, a fabric print, a cookie cutter or a shape you
draw yourself. Then, learn to transform that design from basic to spectacular by extending, expanding, and adding secondary
designs, repeats, fills and special effects. Learn marking techniques and tools for applying designs to quilt tops.
TOPICS INCLUDE:
How to mark and use stencils as design foundations
How to transfer doodles from paper to quilting
Enhance a design with fillers and embellishments
Use marked grids as a design foundation and road map
Draw inspiration from fabric prints
SATURDAY, MAY 5
TIME:  2:00PM-4:00PM
COST:  $35
INTRODUCTION TO THE HQ PRO-STITCHER, PART 1
HQ Pro-Stitcher is an intuitive computer-guided quilting system designed especially for use with Handi Quilter
longarm quilting machines. User-friendly and simple to operate, the step-by-step process for each function is easy
and fun. Whether finishing your own quilts or considering a quilting business, come see the elegant and precise
quilting you can accomplish with an HQ Pro-Stitcher. New owners – start here!
TOPICS INCLUDE:
Overview of support resources available on-line
Overview of menu and basic functions and design catalog
Fit a design to a block using Skew and Resize, XForm and Align
Demonstration of the HQ Pro-Stitcher Simulator
Overview of Art & Stitch
Snacks and Beverages will be provided both days. There is a 1-hour break for lunch from 1:00-2:00 both days.  Lunch is on your own.
We ask that you register for a class in advance. Payment is due at time of registration. You may make payment with a credit card over the phone or come into the store. Class size is limited and in many classes, we have waiting lists. If you are unable to attend a class, please call to cancel your class registration 5 (five) days prior to the date of the class. See Refund Policy located under the Calendar Section.